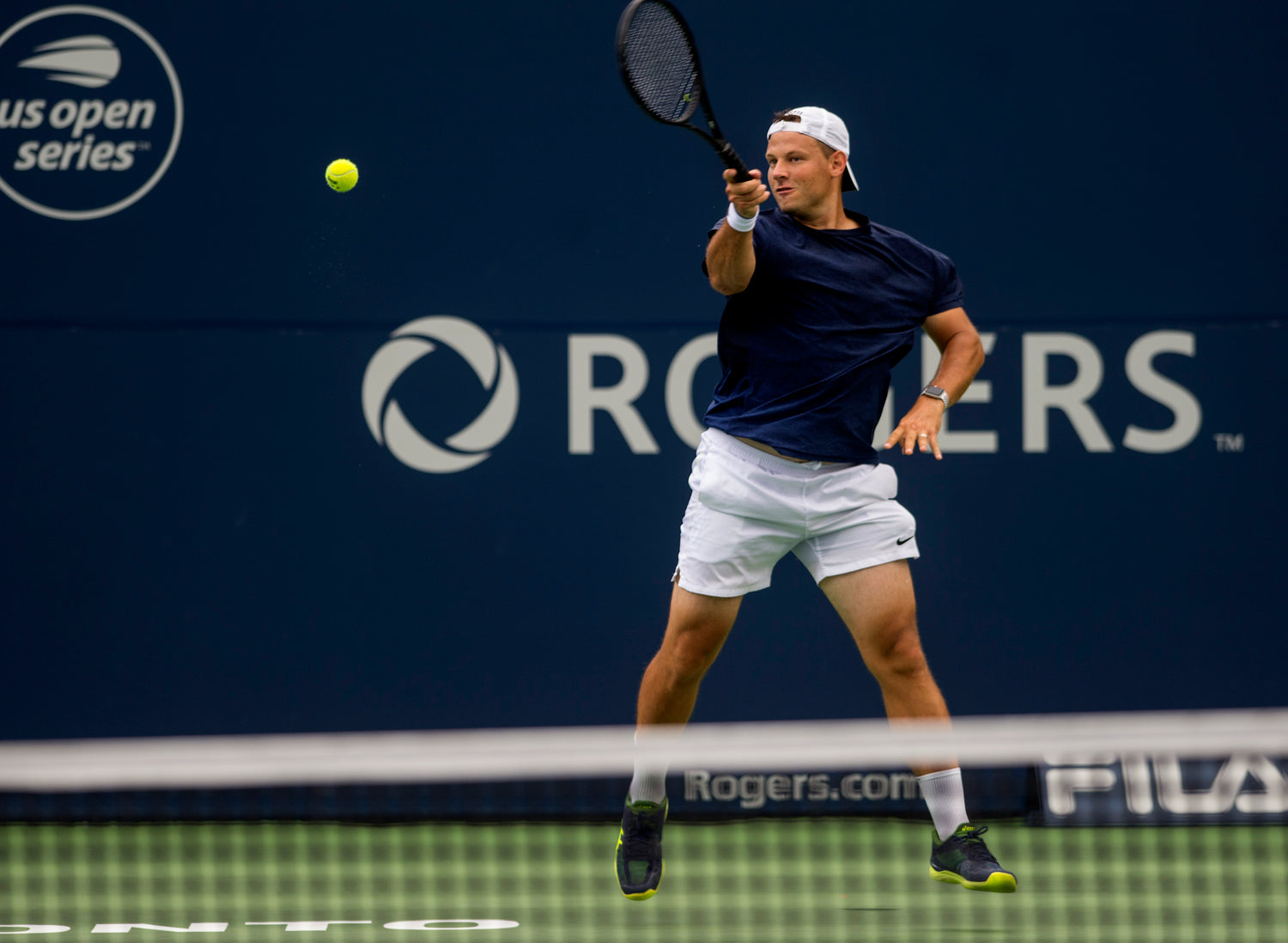 Val Eren - Head Tennis Professional
Val Eren's tennis journey has been both unorthodox and inspiring, proving that tennis truly is for everyone. Val picked up a tennis racquet for the first time at the age of 30, after being introduced to the sport by his cousins, one of whom is a top-ranked player in the WTA at 150. Despite starting later in life, Val's background in hockey allowed him to adapt quickly to the sport.
His passion and commitment to the sport allowed him to reach a 5.0 OTA level in just a few short years. During that time, Val had the opportunity to learn from a number of world renowed coaches, including Nick Bollettieri at the IMG Academy and Gregg Le Sueur at OTI in Tampa. 
Under Le Sueur's guidance, Val learned all about utilizing video analysis to improve players' technique. This is a tool Val uses extensively in his private lessons to help his students achieve their best.
Val travels to the United States multiple times a year to coach with OTI for their technical clinics. He has become a respected member of the OTI community and has helped many players achieve their goals.
In addition to his extensive training, Val currently possesses a Club Professional 1 certification with Tennis Canada and is working towards completing his Club Professional 2 by the end of the 2023. Val's personal approach to coaching has made him a sought-after coach for players of all levels. Whether you're a beginner or an advanced player, Val's expertise and guidance will help you achieve your unique goals.
Book a lesson with Val:
Private Lessons: $75/hr
Semi-Private Lessons: $45 pp/hr
Non-members please add a $10 guest fee per person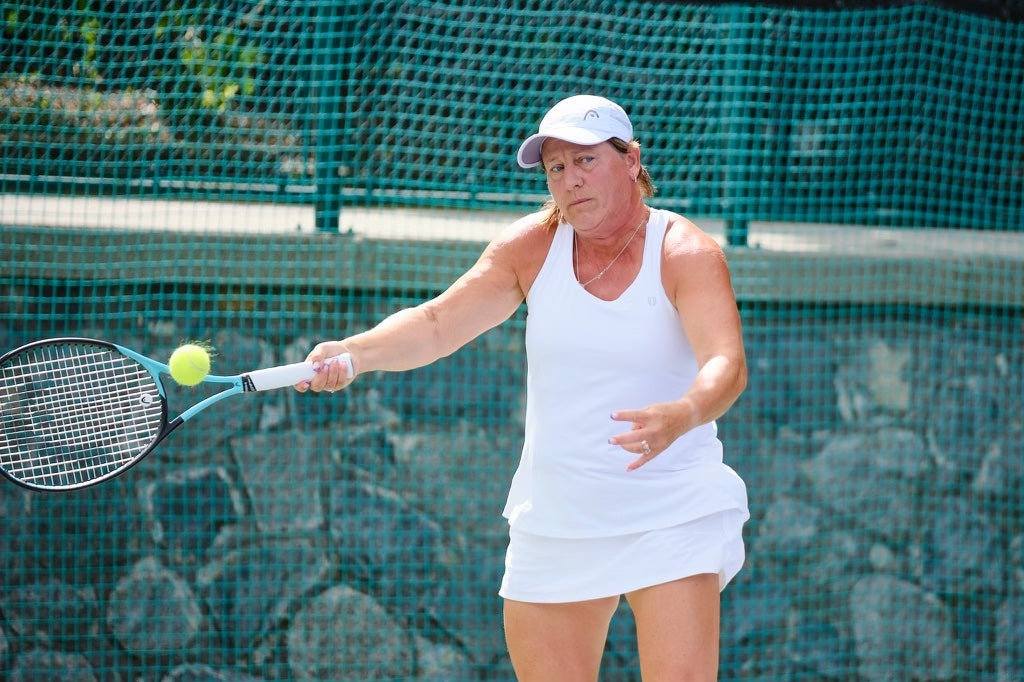 Rosie Schaich - Assistant Tennis Professional
Rosie is a passionate and accomplished tennis player, coach, and instructor who lives and breathes tennis. She considers tennis as her lifetime sport, and as such, she always makes sure that any travel destination she visits has tennis courts available. Her top priority is to introduce tennis to anyone, particularly kids, and pass on her experience and love for the sport.
One of Rosie's proudest achievements is being part of the Senior National Team and representing Canada twice in Florida and once in Croatia. She has won numerous national and provincial titles in both singles and doubles, but being selected to represent her country tops them all. Her highest ITF ranking is 32 for singles and 11 for doubles (as of October 3rd, 2022).
Rosie is a Tennis Canada Certified Level 1 Instructor, Cardio Tennis Instructor, and LePetit Tennis Instructor. She has also been recognized for her coaching excellence, receiving the Tennis Canada Coaching Excellence Award in 2016, 2017, 2018, and 2019.
Rosie is currently ranked #1 in doubles and #3 in singles at the Canadian National Senior level (as of February 20th, 2023) for the 55 age category. She is grateful for the opportunity to share her experience and love for the sport with everyone at Lakeview Heights Tennis Club. 
Book a lesson with Rosie:

Private Lesson: $60/hr
Semi-Private Lesson: $35 pp/hr
Non-members please add a $10 guest fee per person
E: rosieschaich2019@gmail.com 
T: 250-863-252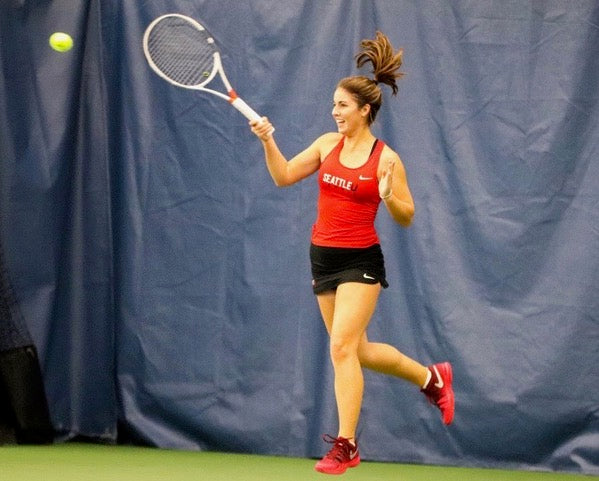 Lily-Ana Kreutzer - Teaching Professional
Lily-Ana Kreutzer is an accomplished tennis player and coach from the Okanagan Valley. She competed in all provincial tournaments and represented Team BC at the U16 National Tournament in Toronto during her junior career. She spent two years at the Weil Tennis Academy in Ojai, California, competing in ultra-competitive Southern California tournaments almost every weekend. Lily received an athletic scholarship to Div 1 University of Northern Colorado, playing in both singles and doubles. She later transferred to Div 1 Seattle University on another athletic scholarship and played both singles and doubles, with her most prominent role as the #1 doubles team on the lineup. Her performance on the court earned her the captaincy during her senior year. Certified by TPA, Lily is committed to giving back to the community and offers private and group lessons for individuals of all ages and abilities. Her passion for the sport and dedication to teaching make her a valuable asset to anyone looking to improve their game.
Book a lesson with Lily:
Private Lesson: $65/hr
Semi-Private Lesson: $40 pp/hr
Non-members please add a $10 guest fee per person
T: 250-878-5746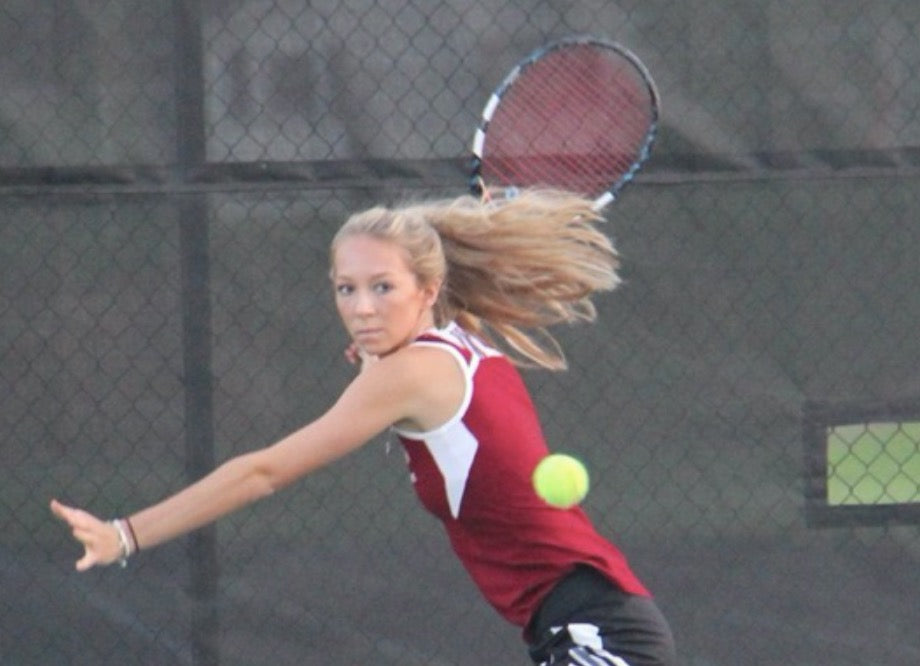 Natalie Grieve - Teaching Professional
Natalie Grieve is Tennis Canada certified coach, with an impressive track record of coaching athletes to excel in their game. She is a dedicated member of TPA Canada, a professional organization for tennis coaches. Natalie's passion for tennis began early on, and she received both academic and athletic scholarships to attend Cardinal Stitch University in Milwaukee, Wisconsin, where she completed her undergraduate degree. As a member of the Women's Tennis team, she represented her school in both singles and doubles lineups, showcasing her remarkable talent and dedication to the sport.With her years of experience coaching at summer camps and offering private and semi-private lessons to clientele in the past, Natalie has honed her skills in identifying the unique needs of each player and tailoring her coaching techniques to help them reach their full potential. Currently pursuing a PhD degree at UBC in Kelowna, Natalie is excited to bring her expertise to her community this spring, where she hopes to assist and coach tennis players of all ages and levels.
Book a lesson with Natalie:
Private Lessons: $60/hr
Semi-private Lessons: $35 pp/hr
Non-Members please add a $10 guest fee per person
T: (250) 681-4139‬